Seema Haider News: Pakistan's Seema Haider fell in love with India's Sachin Meena while playing PUBG, she left her settled home and first went to Dubai, then to Nepal, and from there to Greater Noida in India. After coming to India, Seema Haider, who answered every question with impunity, is now entangled in the questions of ATS and there are many such questions to which she does not have the answers.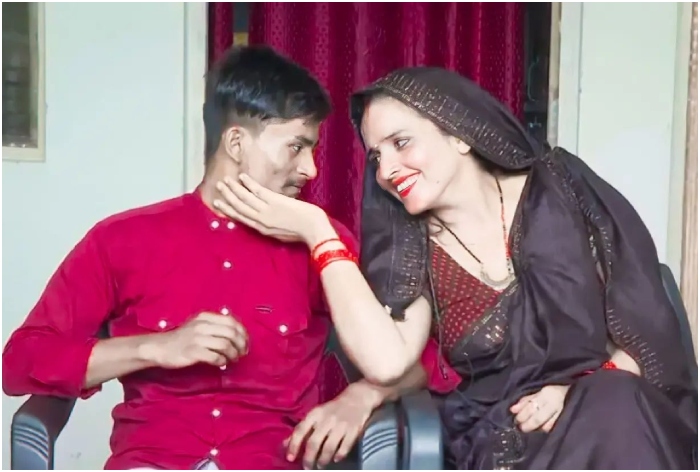 Seema Haider News Husband
Pakistan's Seema Haider, who fell in love with India's Sachin Meena while playing PUBG, is now embroiled in ATS questions. Seema Haider, who once answered every question of the investigating agencies, faced the questions of ATS for the last two days, but now there are many such questions that she is not able to answer. In such a situation, the apprehensions of the investigating agencies about him being a Pakistani spy are getting strengthened.
Seema Haider ISI Agent
Let us know what are the big questions in the last two days, to which Seema Haider has no answer and which are raising questions about his intentions.
Seema had also sent a friend request to the army officer on Facebook but did not tell why.
Their passport was issued on 8th May, so how did he leave Pakistan on 10th May itself?
Nepal brought documents from Pakistan and entered India, then why did it throw a SIM in Nepal?
Why was the mobile worth 70 thousand thrown away within two-three days?
Seema told me from the beginning that she sold the house in Pakistan for 12 lakhs and then came to India with that money. But the sale of the house has not been confirmed yet. There it has been confirmed that he is living in a rented house.
Through whom Seema sold the house, and how did the money come, directly in the bank or in cash, she is unable to answer even these questions.
How did she reach the border agent to get her passport and ticket done? This is also a question that has not got a clear answer.
Seema has admitted to infiltrating India from Nepal via Sitamarhi (Bihar).
He does not even have the answer from whom did Seema get financial support.
Seema has denied that her father and brother are in the Pakistan Army.
Seema told that her brother is preparing to join the Pakistan Army.
According to the identity card, Seema's age is only 21 years, while Seema has told during interrogation that she is 27 years old and all four children belong to her. She could not tell why there is so much difference in age.
This is the Case
Seema Haider, a resident of Karachi, Pakistan, came in contact with Sachin, a resident of Rabupura while playing PUBG and both fell in love. To get her love, Seema Haider had illegally entered the border of India and started living in Rabupura on 13th May. On July 6, on information, the police arrested Seema and Sachin.
Seema Haider Children
Seema stayed in Rabupura illegally for a month and a half and the local agency did not even get a clue. Now she is living at Sachin's house in Rabupura after getting bail from the court.
Also Read: Bhopal से लगे Mahadevpani में तीन लड़के बहे, एक का शव मिला; 19 जिलों में भारी बारिश का अलर्ट
Also Read: Which is better Android or iOS? Instagram told its choice, know the whole matter here