Mission Impossible 7: The seventh film of the 'Mission Impossible series, known for action, speed, style, and Tom Cruise, has been released. 'Mission Impossible Dead Reckoning Part One also has every spice for which this franchise is known. Tom Cruise has once again shown that he can single-handedly pull off an entire film, be it breath-taking action or pushing his limits. The film is directed by Christopher McQuarrie and stars Hayley Atwell, Ving Rhames, Simon Pegg, Rebecca Ferguson, and Vanessa Kirby alongside Tom Cruise. Let's know-how is the film and how once again Tom Cruise won the heart.
Story of Mission Impossible 7
The world is changing, so the enemies with whom Tom Cruise i.e. Ethan Hunt has to fight are also changing. There is a competition with AI in 'Mission Impossible Dead Reckoning Part One' because destruction can be brought through it. There is also a way to stop it. Just have to get its key somehow, this is the story of the film. Once again, Tom Cruise, along with his agents, sets out to destroy AI (Artificial Intelligence) and those who intend to bring destruction through it. Now the mission is impossible and Tom Cruise will also be seen doing something impossible.
Be it fighting on a train, riding a bike on mountains, or running between two narrow walls, Tom Cruise has stopped breathing in every task. In the film, the fight can be seen from water to air, and from sword to gun. The rail scene of the film is spectacular and the thrill is generated by seeing the motorcycle jump from the mountain. Although the story of the film starts gasping a bit in the second half, Tom Cruise remains absolutely fresh. Then if there is a star like Tom Cruise, then the director tries to take full advantage of it, which is also visible in Mission Impossible 7.
Acting in Mission Impossible 7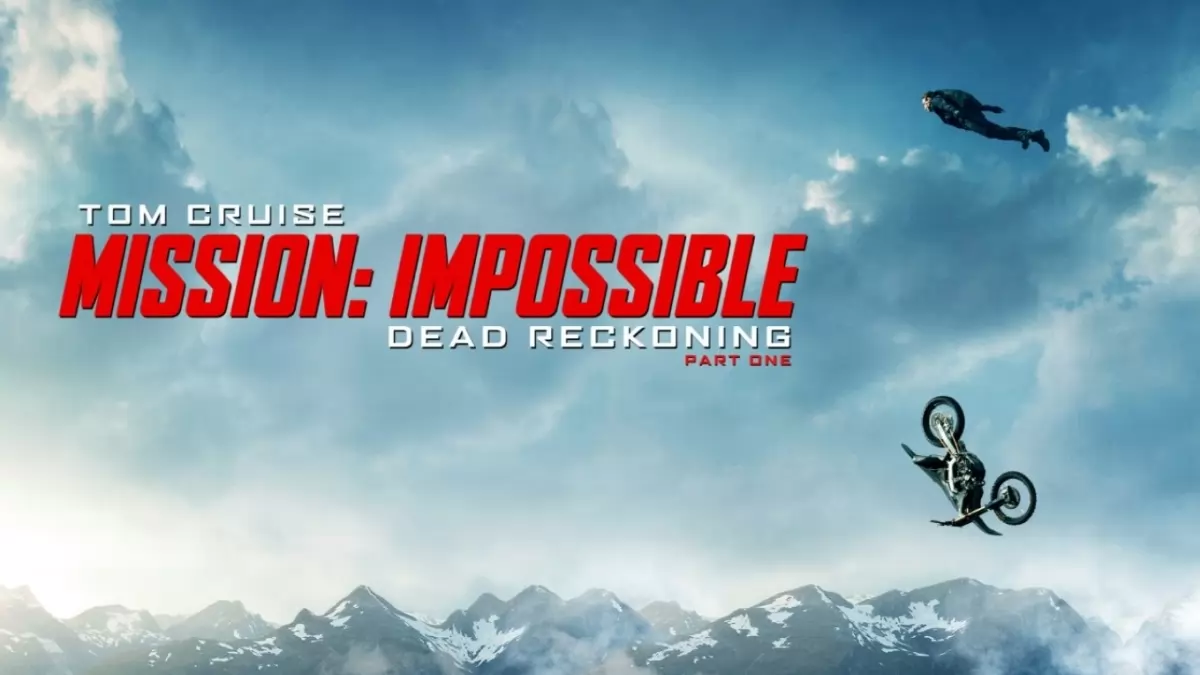 Mission Impossible is a franchise that is running on the strength of Tom Cruise. The first part of Mission Impossible came in 1996. Was a super hit. This way, it has been 27 years for this franchise, but neither Tom Cruise is tired nor has there been any decline in the popularity of his franchise. This film also comes out as a one-man show. Of course, Tom Cruise is 61 years old, but he has left his age far behind in the film.
Rebecca Ferguson has appeared with Tom Cruise and she has left no stone unturned to win hearts once again. Hayley Atwell, Ving Rhames, Simon Pegg, and Vanessa Kirby also do a good job. Would like to say once again that the film belongs entirely to Tom Cruise.
Mission Impossible 7 verdict
27-year-old franchisee and a 61-year-old hero who has appeared in all seven parts. The passion for his intention and work has become more intense than before. Tom Cruise's charm, action and stunts make the film unique. Director Christopher has put every spice in the film which makes it stand in competition with the rest of the franchise. The USP of the film is its action, and it is not absurd at all. In this way, 'Mission Impossible Dead Reckoning Part One' is a must-watch for fans of Tom Cruise, action film lovers, and fans of Hollywood's great films.
Listen to the latest songs, only on JioSaavn.com
Rating: 4/5 Star
Director: Christopher McQuarrie
Cast: Tom Cruise, Hayley Atwell, Ving Rhames, Simon Pegg, Rebecca Ferguson and Vanessa Kirby
Is Mission Impossible 8 the final one?
While it remains the case that no projects in the franchise have been confirmed beyond Mission: Impossible 8, recent comments from creatives involved with the two-parter have hinted that more adventures will come in the series.
Mission Impossible 7 on Netflix?
"Mission: Impossible — Dead Reckoning Part One" or Mission Impossible 7 is likely to be available for rent or purchase on Amazon Prime Video. However, Mission Impossible 7 won't be available on Max and Netflix, as per a report.
However, the most anticipated platforms for the movie are Amazon Prime Video, Disney+ Hotstar, and Netflix.
Mission: Impossible movies
Mission: Impossible is a series of American action spy films, based on the 1966 TV series created by Bruce Geller. The series is mainly produced by and stars Tom Cruise, who plays Ethan Hunt, an agent of the Impossible Missions
Mission Impossible 7: Dead Reckoning – Official Trailer #2 (2023)
Also Read: Bigg Boss OTT 2: Pooja Bhatt says she's Single and misses dad Mahesh
Also Read: Deepika Kakkar discharged from hospital after 19 days, first glimpse of newborn baby surfaced