Shakti Kapoor has revealed in a TV show that once in the early days of his career, he had made up his mind to leave the film industry. He told that Kader Khan and Aruna Irani slapped him during the shooting of the film Mawali. Because of this slap, Shakti fell to the ground. Shakti told that after this he became very upset and started thinking of leaving the industry. However, the film's action director Veeru Devgan encouraged Shakti, after which Shakti agreed to do the film again.
Was shocked by Kader Khan's slap
Bollywood veteran actor and comedian Shakti Kapoor recently appeared in a TV show. During this, remembering his old days, he told some unheard stories. During the conversation, he recalled the early days of his career and said that while he was shooting a scene for the film Mawali, Kader Khan slapped him hard. After this Aruna Irani also slapped hard.
He told that something similar happened for the third time as well. Shakti fell down during this. Shakti Kapoor said that he felt that he would not be able to bear such a sequence. After all this, he got very upset and started thinking of leaving the industry.
Agreed to do the film after Veeru Devgan's persuasion
Shakti Kapoor further said – 'I got so upset that I went and fell at the feet of Kader Khan and said that please give me a ticket, I do not want to be a part of this film and my career is over. After this director, Veeru Devgan explained to me that slap me but don't leave the film. Although Shakti Kapoor further said that when Mawali was released, the film was a big hit and his role in the film was well-liked.
Worked in 600 films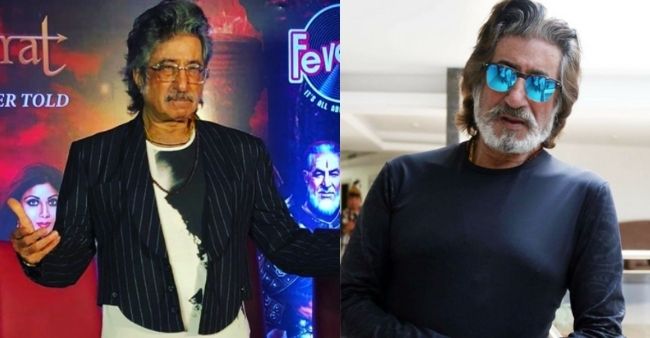 Shakti Kapoor has made a distinct identity in Hindi cinema due to her acting. Be it the role of a villain or that of a comedian, Shakti has played each character very well. Shakti, who has crossed the age of 70 years, has worked in more than 600 films in his entire career. He also received the Filmfare Award for Raja Babu. His daughter Shraddha Kapoor is Bollywood's top actress.