Pakistan cricket team captain Babar Azam seems to be in trouble. His personal chats and videos have gone viral. Babar, 28, has been accused of having an objectionable chat with the girlfriend of one of his fellow players. However, there has been no response from Babar on these allegations.
Indian news agency IANS wrote- Pakistan captain Babar Azam has found himself in a new controversy as his alleged private videos and photos have gone viral on social media.
Apart from the news agency, some Indian media reports have claimed that these allegations are related to the Instagram account named 'Isha Rajput'. Isha posted 7 posts one after the other. Although this account is not verified. This account has followed only 2 people. Right there, it has 500 followers.
Fear of getting trapped in a honey trap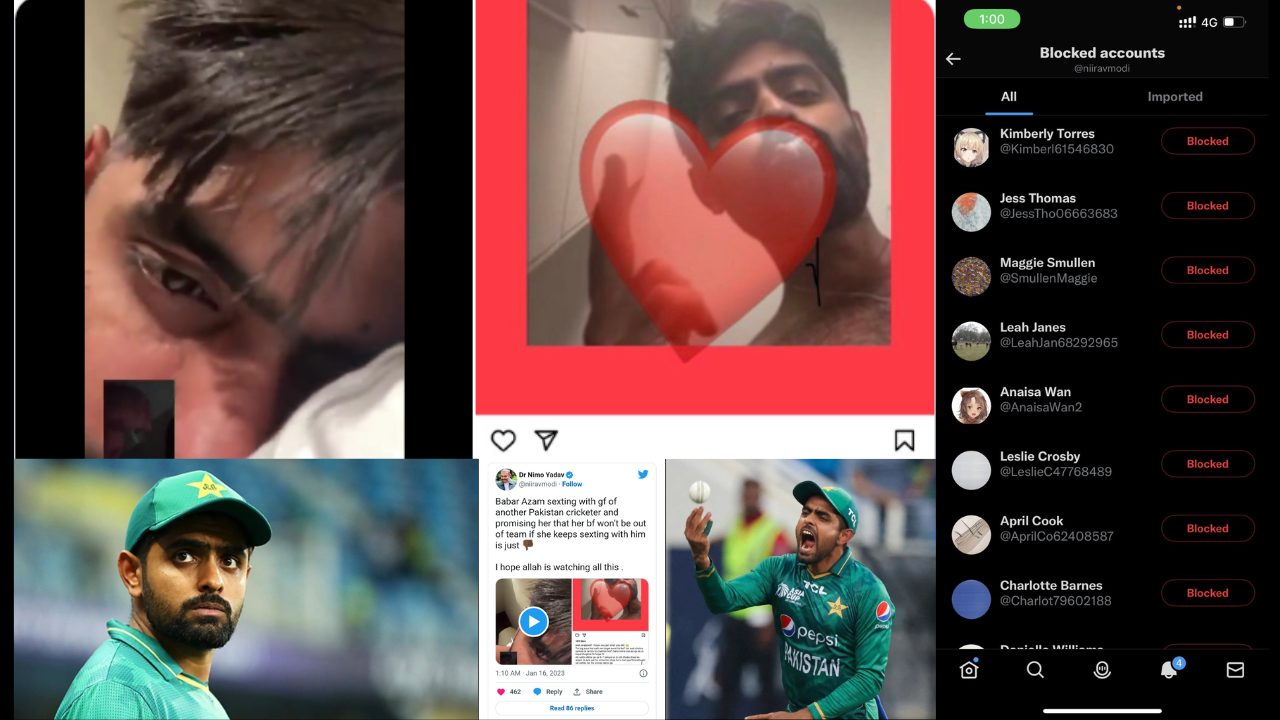 In such a situation, speculations are being made about Pakistan captain Babar Azam getting trapped in the honey trap. Some social media posts have also claimed that Babar was having these chats with the girlfriend of a fellow player.
Allegations have already been made
Babar Azam was accused of physical abuse and assault by a woman some time ago. A woman named Hamija Mukhtar had said in a press conference that she had relations with Babar when he had not become a star player. Mukhtar told me that we had run away from home and Babar had kept me in rented houses at different places. However, the woman later withdrew all the allegations.
Also Read: India won the 10th consecutive ODI series from Sri Lanka
Criticism due to poor performance of the team
These days, due to the poor performance of the Pakistan team, Captain Babar Azam has been facing criticism. Under his captaincy, the Pakistan team lost 2-1 in the ODI series against New Zealand. Earlier, he made the Test series equal without victory.
Also Read: Action will be taken on Lionel Messi's team! FIFA made serious allegations
In the month of November, Pakistan had to face a 5-wicket defeat at the hands of England in the final of the T20 World Cup.