Temptation Island India 2023 Cast: what is competition ireland india is one such show. In which one has to test one's love. Mains exam is not about how much you love each other. This will be decided by Temptation Island India. Maybe your girlfriend or your marriage life may get spoiled because of Temptation Island India if you visit Competition Island India.
Temptation Island 2023 India contestants
When will Temptation Island India start? The first season will be released on November 3, 2023. What could have happened in the debut of Temptation Island? Temptation Island India will be launched on Jio Cinema.
Temptation Island India contestants(Temptation Island India 2023 Cast)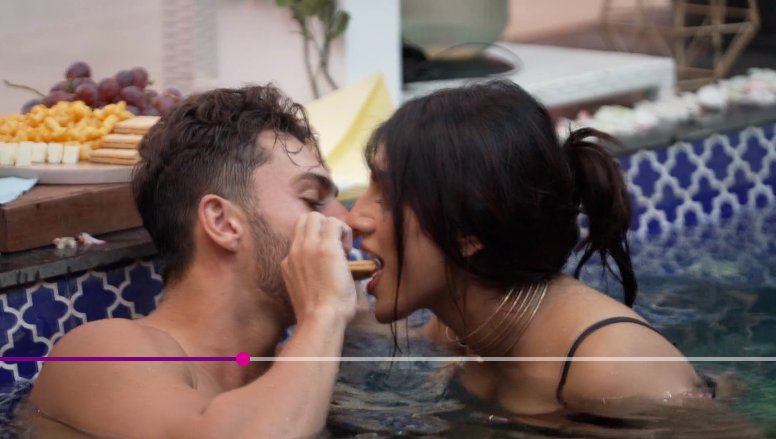 The name list of contestants of Temptation Island India was given.
Nikita Bhamidipati and Tayne Devilliers (Love at first sight)
Nidhi Kumar and Mohak Malhotra (At the Crossroads with the Claw of a Third Wheel)
Arjun Aneja and Chestha Bhagat (Love, Cheating, and Drama!)
Chetna Pande and Nishank Swami (Pyaar Dosti Hai)
Who is hosting Temptation Island India?
Will be hosted by Karan Kundrra and Mouni Roy. Temptation Island India is being hosted by two people named Karan Kundrra and Mouni Roy. Both these people are going to host such a show in India for the first time. There has never been a temptation show in India before. Temptation show started in America.
Temptation Island India 2023 Concept/Format
The Temptation Island India will follow the format of the United States' original version where several couples enter the show as a pair and take the challenge to live separately with singles. The challenge is to prove that true love persists between that couple and they will not separate even if they decide to live separately and get introduced to other people.
The singles try to tempt the couples so that they can form a connection and get out of the island with a new partner and relationship. The teaser of the show shows three couples getting questioned about how they trust each other in various situations after which the moderator asks if they are fine with living with hot singles for some weeks.
The couples seem to be a bit nervous with most of the ladies replying with a no while the guys ask if they do not trust them. Many couples have split up during this show after dating for years while some couples have even got married after being together.
Temptation Island India contestants list
The contestant list of temptation show Contestants of Temptation Island India come from different places. Given here is the list of contestants. There will be a single person in this show and you can also be in this show with your love. Permission will be given to a single person. Girls have gone to talk to every girl and go along with it. That boy will also be allowed to talk to every boy. And single girls will also go here who will work to woo the girls.
Temptation Island Pyaar Ki Pariksha 2023 Cast, Contestants Names With Photos
Couples:
1) Chestha Bhagat and Arjun Aneja
2) Chetna Pande and Nishank Swami
3) Nikita Bhamidipati and Tayne Devilliers
4) Nidhi Kumar and Mohak Malhotra
Tempters (Male):
Jad Hadid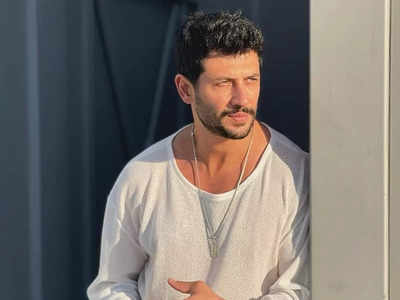 Satyam Tyagi
Aryan Arora
Faiz Baloch
Samadh Choudhary
Zen Sajnani
Vaibhav Gandhi Temptation Island India 2023 Cast
Nikhil Mehta
Tempters (Female):
Rajvi 
Fashion model and make-up artist, the bold and confident Rajvi hails from Surat.
Shraddha Tiwari
Sensible and confident, Chhattisgarh girl Shraddha firmly believes in her capabilities.
Navisha Raj Kashyap:
Pune girl Navisha is a sweet and emotionally connected individual who is on the lookout for a strong bond for herself(Temptation Island India 2023 Cast).
Urvi Shetty:
Urvi is a complete animal lover, making her a true pet enthusiast. Despite her simplicity, she harbors lofty ambitions, with a successful modelling career under her belt
Shagun Daggar:
Shagun has been Miss Madhya Pradesh, who is strong-headed and ready to take up any challenge. She believes that patience is the key to having a good relationship(Temptation Island India 2023 Cast).
Mahima Seth:
Bubbly and cheerful, Delhi girl Mahima has made her mark as a content creator. Her infectious cuteness and vibrant energy make her stand out.
Neha Anand
Neha is a confident and charming sports broadcaster who is open to the idea of finding love on Temptation Island.
Popular social media influencer Ruma is passionate about dance. Her straightforward outlook and artistic pursuits make her a unique contestant on the island(Temptation Island India 2023 Cast).
Also Read: Temptation Island India: Examining the Characteristics of Female Tempters with Urvi Shetty, Rajvi Brahambhat, and Others