The State Election Commission, Maharashtra, has conducted the Gram Panchayat Election 2022 on 18th December 2022 in Maharashtra. The voting was organized from 07:00 AM to 05:30 PM across the state. For Naxalite-affected areas, the timings were till 03:00 PM only. The elections were organized for the 7,751-gram panchayats of Maharashtra, whose terms are about to end in October and December 2022. The State Election Commission, Maharashtra, will announce the Maharashtra Gram Panchayat Election Result 2022 on 20th December 2022, Today.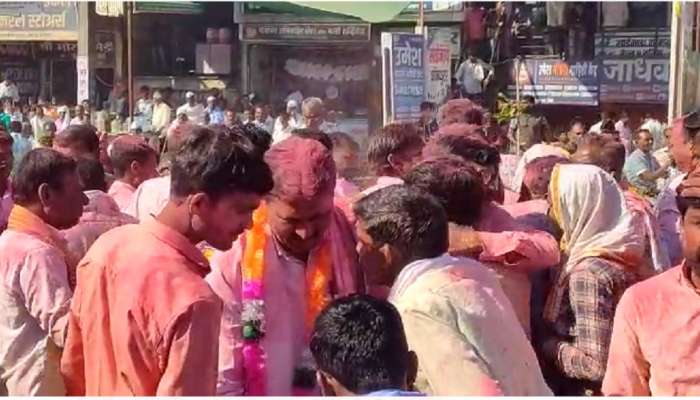 The nomination papers for the village panchayat election were filed from 28th November 2022 to 2nd December 2022. The inspection of the nomination papers was conducted on 5th December 2022. The last deadline for the nomination withdrawal was on 7th December 2022 till 03:00 PM. The election symbols were distributed on the same day.
Maharashtra Panchayat Elections 2022
The vote-counting procedure started already on 20th December 2022, today. The Deputy Chief Minister of Maharashtra, Devendra Gangadharrao Fadnavis, said that India and Maharashtra need 'One Nation, One Election'.
He said – "Last time Sudhir Mungantiwar chaired a committee whose report presented that there is an election code of conduct on 365 days every five years. Which means some part or the other in the state is going for elections. I believe 'One Nation, One Election' is needed. Now, this is restricted to Maharashtra, but even in the country, there are periodic elections for states. If elections all happen at one time, it will save expenses, voters will have a holistic informed view of political parties, and politicians will also have to take one planned stand and appear before voters, instead of politics of opportunity."
Gram Panchayat Sarpanch List 2022
Below, we have provided the district-wise list of the total number of village panchayats in Maharashtra.
Maharashtra Gram Panchayat Sarpanch List 2022
District Name
Number of Gram Panchayat
Sarpanch Name
Ahmednagar
203
TBA
Akola
266
TBA
Amravati
257
TBA
Aurangabad
219
TBA
Beed
704
TBA
Bhandara
363
TBA
Buldana
279
TBA
Chandrapur
59
TBA
Dhule
128
TBA
Gadchiroli
27
TBA
Gondia
348
TBA
Hingoli
62
TBA
Jalgaon
140
TBA
Jalna
266
TBA
Kolhapur
475
TBA
Latur
351
TBA
Nagpur
237
TBA
Nandurbar
123
TBA
Osmanabad
166
TBA
Palghar
63
TBA
Parbhani
128
TBA
Pune
221
TBA
Raigad
240
TBA
Ratnagiri
222
TBA
Sangli
452
TBA
Satara
319
TBA
Sindhudurg
325
TBA
Solapur
189
TBA
Thane
42
TBA
Wardha
113
TBA
Washim
287
TBA
Yavatmal
100
TBA
Nanded
181
TBA
Nashik
196
TBA