Kriti Sanon looks stunning Here's glamor looking right at you. Speak to it and here's a lesson on how to do it. Something to surely appreciate in a dress is that there is more to its beauty than meets the eye and it goes on to show it over and over again. A few fashion trends may flex on harder than the rest but dresses in a single silhouette or varied patterns are utterly ready to overflow their charms out to you and the world.
We'll never stop considering red because isn't it almost impossible to count the days in a year without including February so what are we coming to? Self-love, darling. This Valentine's day, how about you gift yourself a dress? Kriti Sanon's latest look offers reliable help.
Say hello to red. Your closet may be packed with the most fashionable family of reds from ruby to brick and wine, it is sexy in all forms and that's the kind of music our ears never seem to get bored of listening to. Especially when a new inspiration doesn't echo an old story.
It's fun to try something fresh and chic. Call it a cocktail or a party number, this is the one for keeps.
When Kriti returns to her film promotional project, you could be pretty confident that the galore of references coming through can smooth out the dressing-up dilemma you may feel at times. Whether you want to dazzle in your dresses or go on a happy coordinated outfit tour, you will never run out of options under her and Sukriti Grover's style guidance.
Kriti Sanon looks gorgeous in a red body-hugging dress
Kriti in a red dress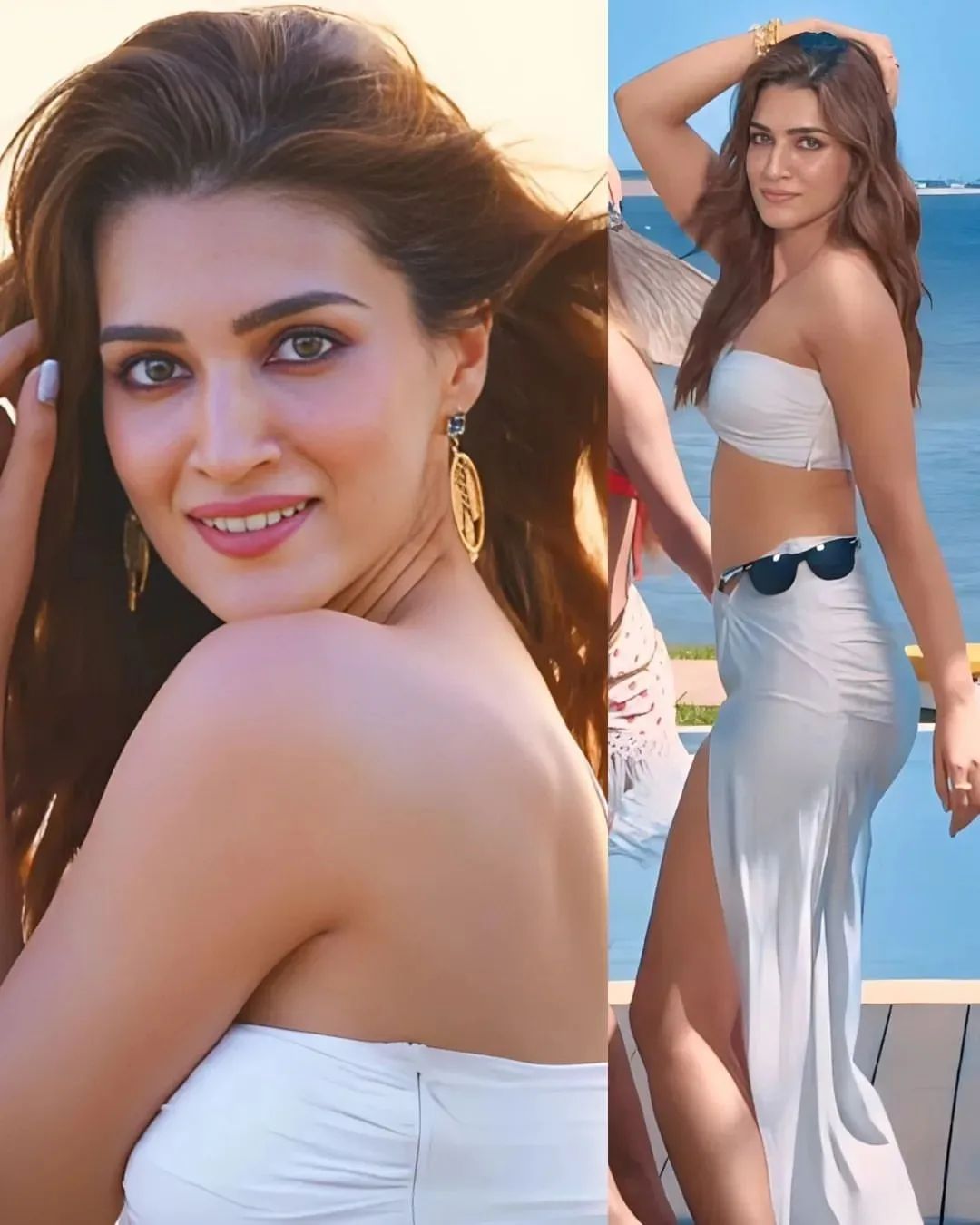 Presenting the 32-year-old's first look for the promotions of Shehzada, her first release in 2023. The plunging is a total statement. Guaranteed to impress just as Hailey Bieber's Met Gala 2021 Saint Laurent black gown had our hearts.
Also Read: Anushka Sen Pics: At the age of 20, wearing a bikini
The couture leather embossed off-shoulder ensemble from the designer's W/F '23 collection worth Rs. 37,520.00 was accessorized with black pointed-toe pumps which were nice and gold as it shows. Kriti wore her jewelry from Viari and Rubans.
Also Read:- Trial by Fire in trouble before release, Sushil Ansal filed 
The diva's makeup done in shades of nude and black was created by Adrian Jacobs and a wavy hairdo by Aasif Ahmed rounded off her gorgeous look.